[[buybutton1]] [[buybutton2]] [[buybutton3]] [[buybutton4]]
. Biography .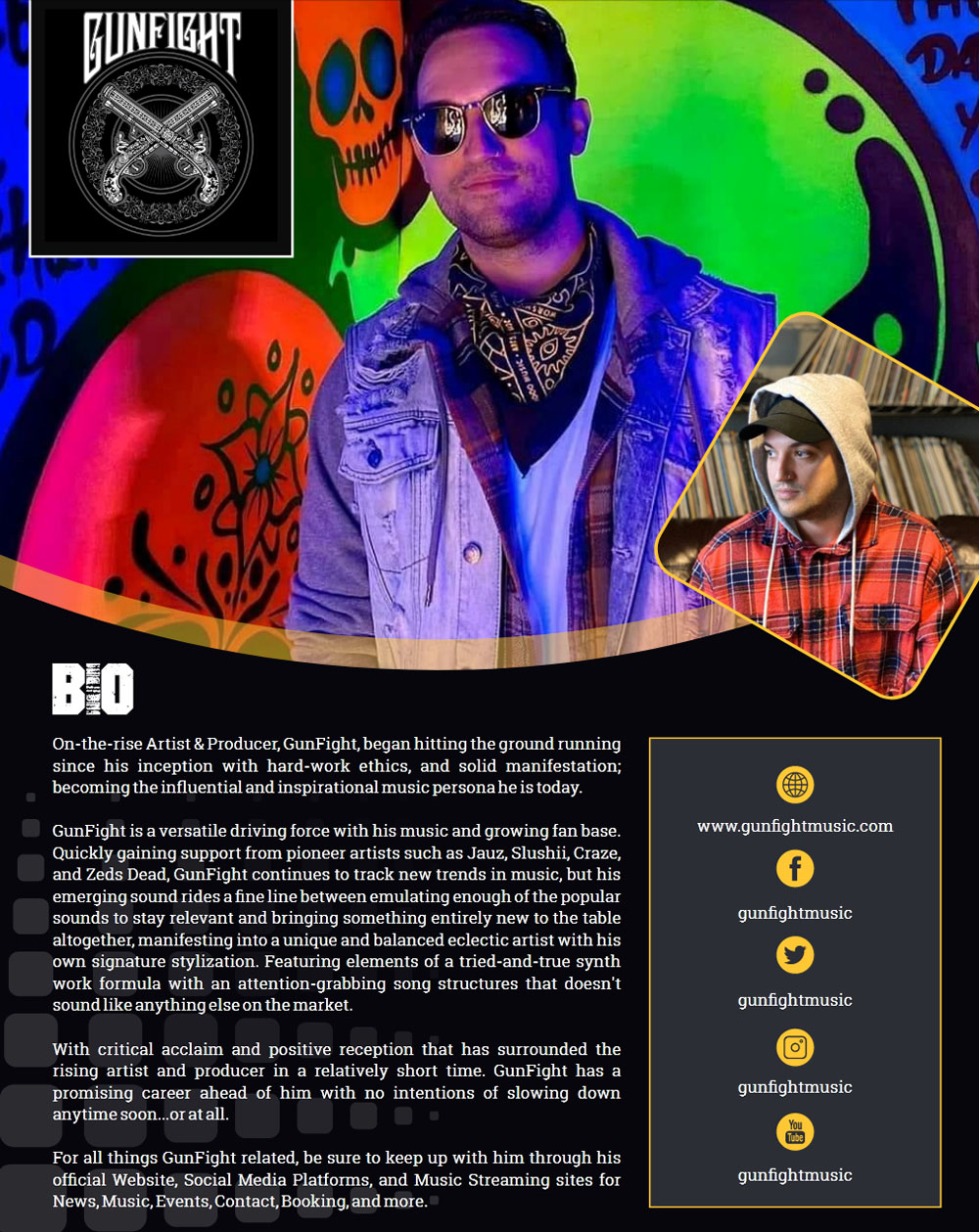 . Contact .
You can contact GunFight using the form below.


. Upcoming Shows .
View past shows
. News .
GunFight - Paramount EP is now available for stream/download on spotify, itunes & more!

fanlink.to


09.11.17 GunFight - Fully Loaded Vol. 2 Available now for streaming and download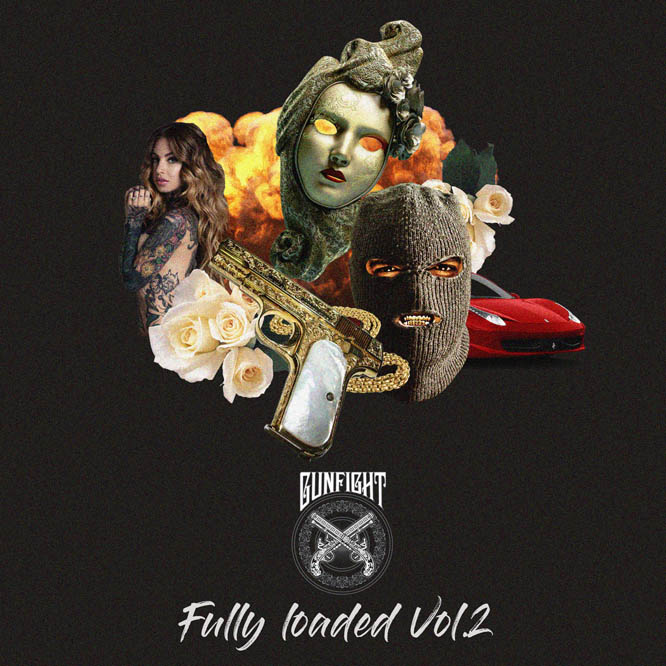 FOLLOW GUNFIGHT

www.gunfightmusic.com
www.soundcloud.com/gunfightmusic
www.facebook.com/gunfightmusic
www.twitter.com/gunfightmusic
www.youtube.com/gunfightmusic
www.instagram.com/gunfightmusic


Download/Stream



TRACKLIST:

1. Intro
2. ID - ID (GunFight Remix)
3. Deadmau5 - Mida's Heel
4. Rezz - Relax
5. Oliver feat. De La Soul - Heart Attack
6. Dabin, Aphasia, Kai Wachi - Kung Fu (i'll GATES Remix)
7. Culprit feat. Habstrakt - Inertia
8. Malaa, Dombresky - Hostyl
9. BROHUG - On it
10. Ahee - Dank Sauce VIP
11. Olav Basoski feat. Spyder - Waterman
12. Rebolledo - Discotico Pellico (Maceo Plex Remix)
13. Cirez D - On Off (Pryda Remix)
14. Jazz - Alpha
15. Borgore - Savages
16. GunFight - ID
17. Maddox, LoaX - Showdown
18. Kapkano - Madman
19. GunFight - ID
20. Fox - I AM
21. Sunstars - Ritual
22. Melon, Denney, Roxanne Shante - Whats going on
22. GunFight - ID
23. Darius Syrossian - Fugazi Land (Brett Gould Remix)
24. Danny Howard - Extra Trippy
25. Culprit, Lorean & Clowner Wooma - Stay Online
26. Eprom - Pineapple
27. Eprom - Pineapple (G Jones Remix)
28. GunFight - ID
29. Yultron & Jay Park & Bone Thugs - Thuggin 4 My Baby
30. 2SCOOPS - Ice Cream Paint Job
31. Ivory - Reload
32. HeRobust - First Person Shooter
33. Dubloadz - Fight Music 2017
34. Zatox, Le Shuck - Basswall
35. Kayos - This Time
36. TYNAN feat. Sam King - Doppeganger
37. Lil PEEP - Problems




2017-07-24 - GunFight - Underneath The Moving Shadows

Premiere: GunFight shares heaving electro-techno cut, 'Underneath The Moving Shadows'

Harder Blogger Faster




02.27.17 Ferry Corsten - Punk (GunFight Remix)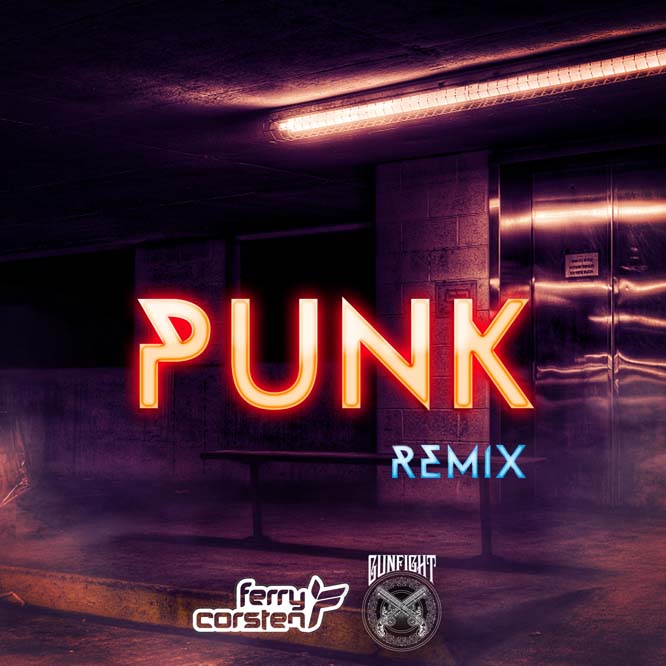 New GunFight Remix now available for Download/Stream

Download/Stream




2017-01-30 - GunFight - Rouse EP Available now

My new EP Rouse is now available. It consists of 8 tunes that I feel represent the brand for what it is as of now. I've been moving towards a new direction in the audio landscape and recently crossed a term called 'Post edm' at first I thought it was a joke but as more time went on the more I could relate to it. Being in the game as long as I have you see trends come and go. Several years ago edm, dubstep, trap etc. exploded in the US markets and the over saturation began.

Now fast forward to 2017. People and fans seemed to have od'd on edm and for those of us who survived have either jumped ship and moved into the underground and techno realm or have gone top 40 and mainstream. I didn't feel 100% comfortable in either of those lanes so I created my own and really focused on a signature sound for my brand and to me that was the goal for this EP. That doesn't mean this is where my sound will stay forever but, this batch of tunes are what helped me get through this past year and I hope can provide a soundtrack for a chapter in your life and make you feel something throughout your journey. Rouse is available for free download via soundcloud. Click on the link below for your free download today.

Download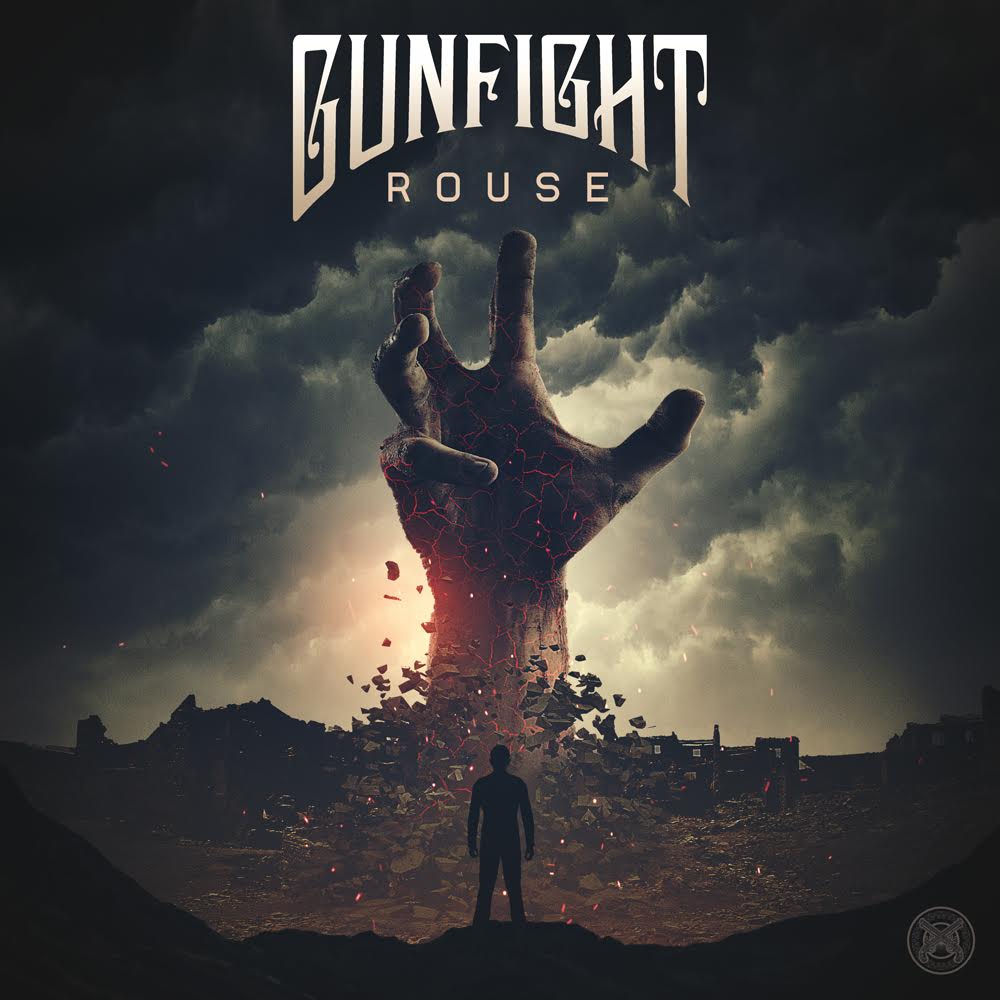 2016-12-12 - GunFight - Sick Like Me

The new single from the upcoming 'Rouse EP' is now available for free download exclusively online.


2016-11-25 - SOM Magazine premiere

SOM Magazine premiere GunFight 'Sick Like Me' Available for download December 12th. Full EP release available January 2017

Premiere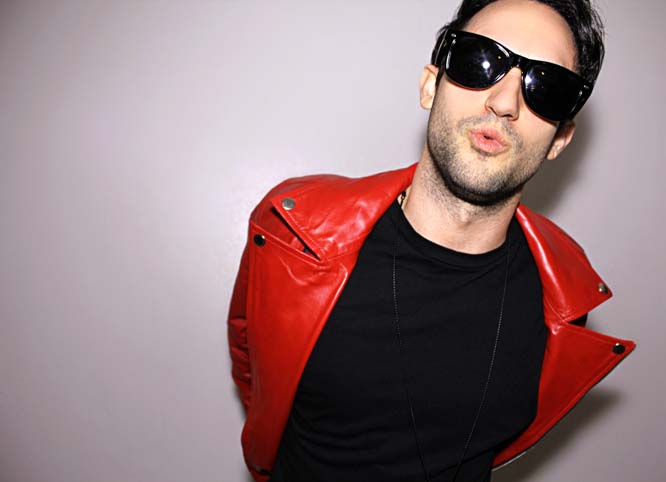 2016-11-21 - GunFight - Fully Loaded DJ Mix Series #001

A new streaming podcast available for free download. Featuring several exclusive and unreleased GunFight tunes and ID's. Including many other influential and upcoming artists in a 90+ minutes non-stop DJ Mix. Tune in and subscribe at: hyperurl.co/ldxmox

Tune In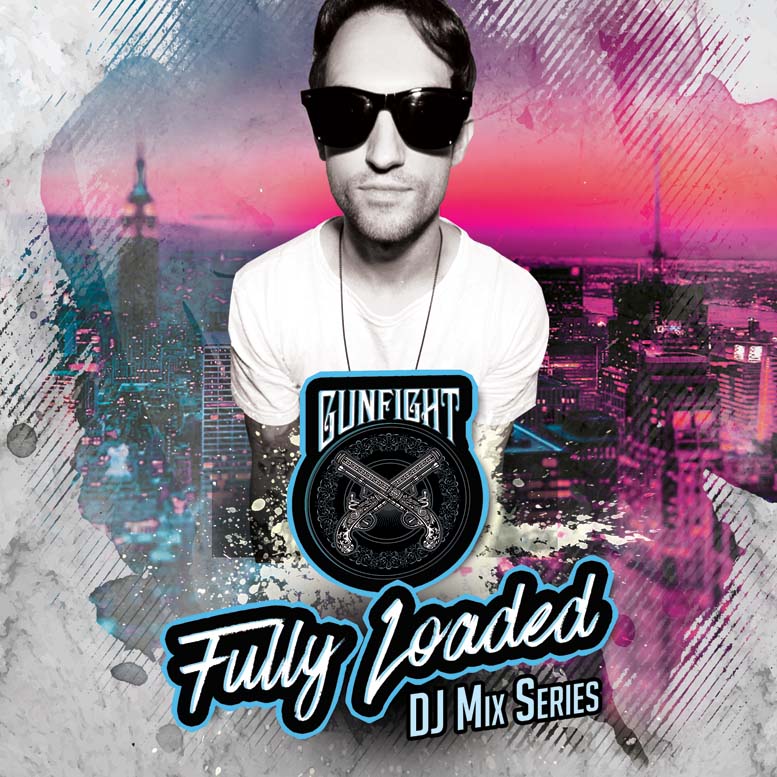 FOLLOW GUNFIGHT
www.gunfightmusic.com
www.soundcloud.com/gunfightmusic
www.facebook.com/gunfightmusic
www.twitter.com/gunfightmusic
www.youtube.com/gunfightmusic
www.instagram.com/gunfightmusic

Tracklist:

1. GunFight - Intro
2. Jem - Beachwood Canyon (The Crystal Method Remix)
3. Aire, banvox - Fly Beyond (Original Mix)
4. Noisia - Collider (Original)
5. Mark Sherry, Gene Karz - Global Eclipse (HP Source Remix)
6. Mark Greene - We're Not Leaving (Original Mix)
7. GunFight - ID
8. Green Velvet - Flash (Eats Everything Remix)
9. Raffa FL - Acid Dreamers (Original Mix)
10. Solardo - Psycho Girfriend (Original Mix)
11. Dennis Cruz - Bad Behaviour (Original Mix)
12. Teoss - High as Hell (ItuS Remix)
13. Chocolate Puma, Tommie Sunshine - Take The Ride (Extended Mix)
14. GunFight - Forsaken
15. Hot Shit! - Master Of Disaster (Original Mix)
16. D.O.D - Taking You Back (Afrojack Edit) (Extended Mix)
17. deadmau5 - Strobe (Feed Me Remix)
18. Madison Mars - Ready Or Not (Extended Mix)
19. Tyranix, RVNHRT - Rebellion (Original Mix)
20. Tommie Sunshine, Halfway House, Sarah Hudson - Can't get enough (Usica Remix)
21. Tommie Sunshine, Halfway House, Sarah Hudson - Can't get enough (Pegboard Nerds Remix)
22. Pegboard Nerds - BAMF (Original Mix)
23. GunFight - Sick Like Me
24. Jarvis - Hit The Deck (feat. Born I Music)
25. Blankface - Louder (Benzmixer VIP)
26. GunFight - ID
27. Caspa & Rusko - Cup of Peace
28. Knife Party - PLUR Police (Jauz Remix)
29. Knife Party - PLUR Police (tC bootleg Remix)
30. The Prodigy - The Day Is My Enemy (Bad Company UK Remix)
31. Rockwell - Hoez to the Floor
32. Spor - Mind of an Insomniac feat. Icicle & Linguistics
33. Agressor Bunx - Claiming Race
34. Beat Assassins - War Dem (feat. Miss Stylie) [Trei Remix]
35. Metrik - Hi! (Original Mix)
36. Gunfight - ID
37. Beat Assassins - War Dem (feat. Miss Stylie) [Trei Remix]
38. Daft Punk - Robot Rock (TC Bootleg)
39. GLDY LX, Goja - Hit Girl feat. GLDY LX (Original Mix)
40. Ramses - Surprize (Original Mix)
41. Aero Chord & Fractal feat. Q'AILA - Until The End (Original Mix)
42. Fourward - Over (Original Mix)
43. Crosses (†††) - Bitches Brew




2016-11-09 - GunFight - Forsaken

The first single from the upcoming 'Rouse EP' is now available for free download exclusively online at https://soundcloud.com/gunfightmusic/forsaken

Soundcloud